About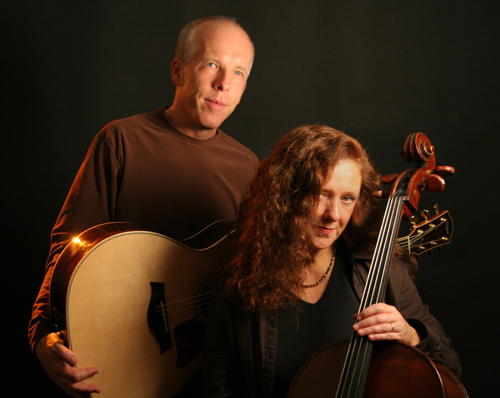 Jim Krause and Anne Hurley met when they both came to Bloomington to attend Indiana University's School of Music. Jim was studying violin and composition while Anne was studying cello. In the years that followed, Jim continued writing music and also took up guitar, mandolin, and bass.
Along with Anne's cello, they've put together a unique sound, which has classical, folk, jazz, new age, and Americana influences. In addition to performing as a duo, they enjoy playing with some of Bloomington's wonderful singer/songwriters including, Krista Detor, Carrie Newcomer, Tim Grimm, Blue Sky Back, Malcolm Dalglish, Dave Bruker, and Art Heckman. Jim and Anne have performed on a number of other musician's CDs and have two of their own: their debut project entitled Madeleine Bay and Crossing the Inland Sea, which was released in January, 2017.
In addition to playing music, both Jim and Anne have professional alter-egos: Anne owns an appraisal firm, 'Hurley Appraisals, Inc.', and Jim is a video producer, photographer (see tabletop productions), and a senior lecturer at the Media School at IU. Both enjoy traveling- in particular by sailboat.